Foundation & Structure Repair Group knows that your home sometimes needs serious repairs when you least expect it. Our financing partner, Hearth, offers many options for every credit score.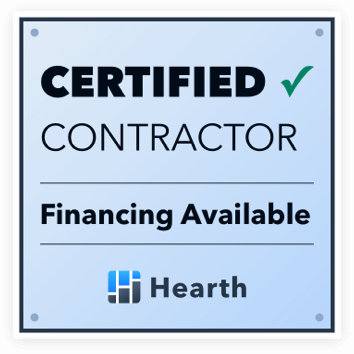 Affordable financing options ensure you can keep your home safe and secure, even when money is tight. Our partner can offer loans of up to $100,000, with funding to you within 1-3 days. The application process takes less than two minutes and will not affect your credit score.
If your credit score is 680 or higher, FSRG can help you take advantage of zero percent interest financing options. No home equity is required and there are no prepayment penalties. 
Our finance partner offers affordable monthly payment options to any homeowner. Hearth has financing options to serve people with credit scores as low as 500. Hearth works with 13 lenders to find the most competitive personal loans and credit cards for your needs.
Ready To Get A Quote?
Are you are in Indiana, Kentucky, or Ohio?
You can request a quote for your fix or make an appointment.
Request A Quote