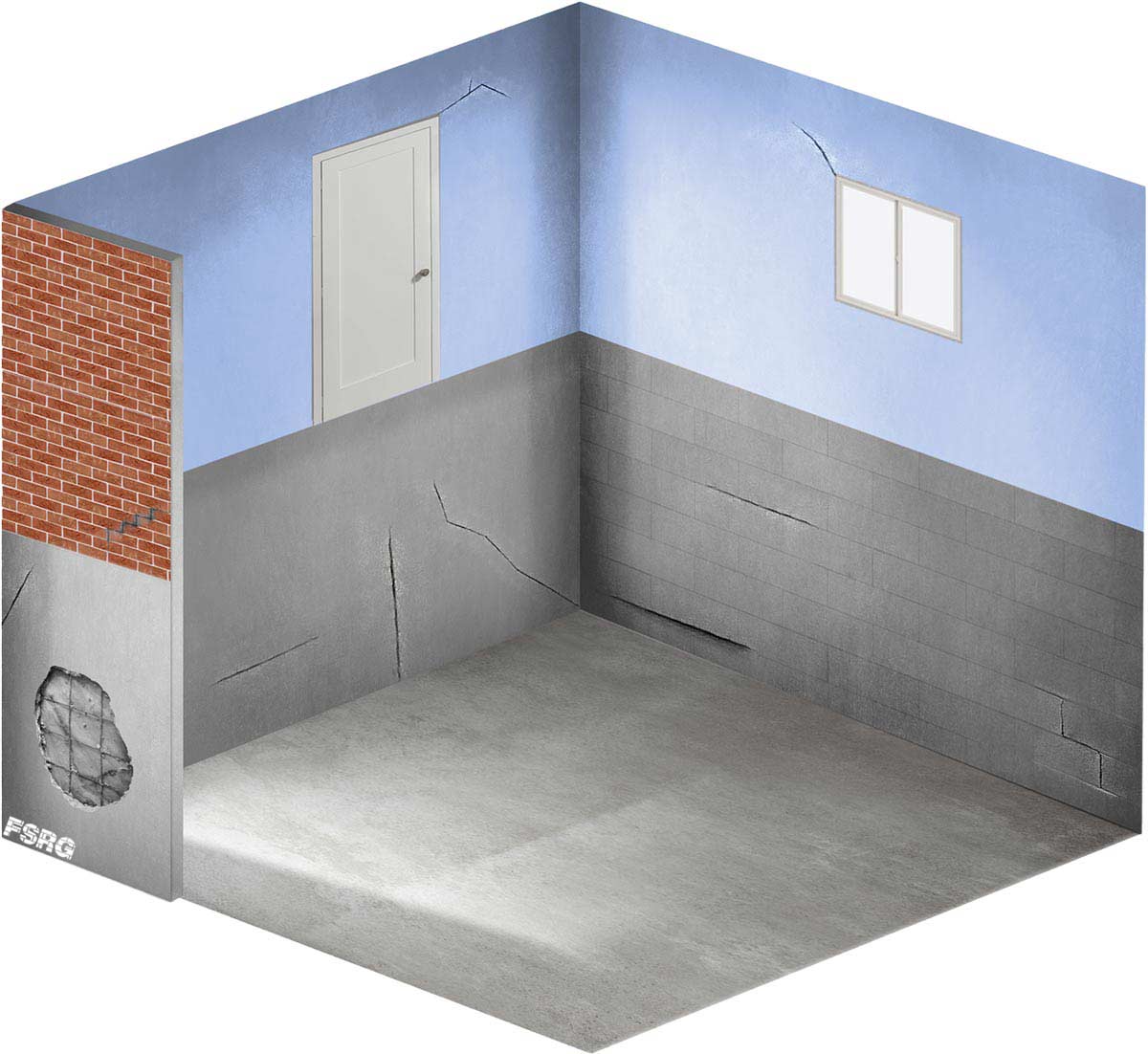 Repairing a damaged foundation isn't easy. Foundation walls are usually constructed from poured concrete, cinder block, or stone. Unfortunately, each of these construction methods can encounter issues thanks to the unstable soil conditions found in Greater Cincinnati and Northern Kentucky. These include:
●  Bowed or leaning foundation walls
●  Sagging interior floors
●  Foundation cracks or settling
●  Deteriorating foundation concrete
●  Broken foundation corners
These and other structural problems can lead to issues affecting your home's interior or exterior. You might notice stair-step cracking in brick mortar or horizontal cracks in the mortar of masonry walls. Other indicators include cracks in the drywall, foundation, or flooring surface. You may even have difficulty opening and closing doors or windows in your home.
If you notice any of these issues, contact us for your free, no-obligation, in-home evaluation. We offer several solutions that can meet your budget while keeping your home safe and secure.
Our Foundation Repair Solutions
Steel beams
Steel "H" beams are anchored into the foundation footing and the floor joists using adjustable brackets. Once installed, these beams can be used to stabilize the foundation wall permanently or push the wall back into place. Our steel reinforcement system is fully customizable and fabricated on site to meet the unique demands of your home.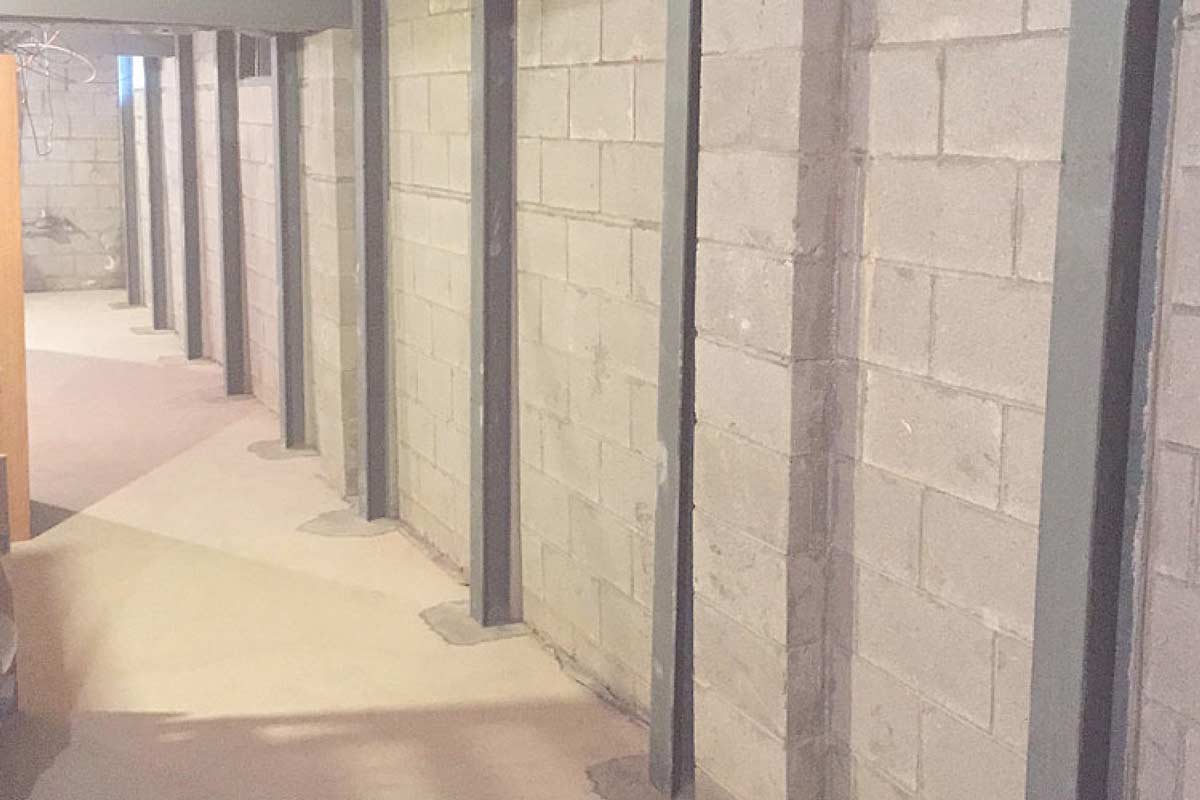 Warranty
We provide fully transferable lifetime warranties for all Steel Beam Foundation Reinforcement Systems.
Carbon Fiber
Carbon fiber is a relatively new technology that provides incredible strength with minimal intrusion into the living space.
Carbon fiber is bonded directly to the foundation wall using two coats of epoxy.Carbon fiber can be installed at any angle, allowing us to install it directly atop foundation cracks to bond the damaged area. Once cured, the carbon fiber can be nearly four times the strength of steel.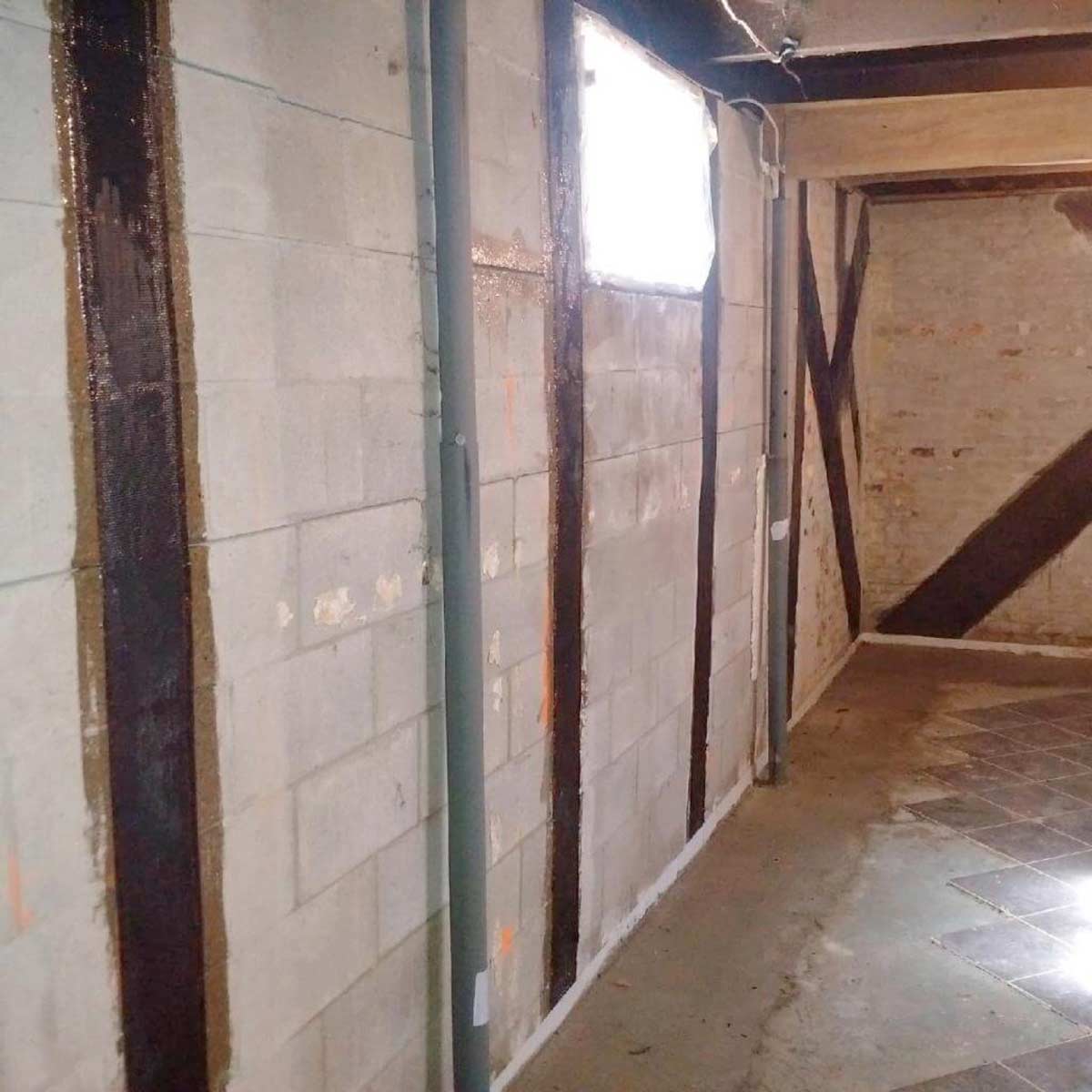 Warranty
We provide fully transferable lifetime warranties for all Carbon Fiber Foundation reinforcement systems.
Steel Push Piers
Do you have doors and windows that no longer function properly? Have you noticed cracks in the drywall around your doors, windows or in your tile floors? If you have noticed stair step cracks in your brick fascia, cinder block walls, or cracks in your concrete foundation wall, you may have a foundation settlement issue.
To solve these issues, FSRG hydraulically drives steel push piers through a foundation bracket into solid load-bearing bedrock or soil. Once installed, the pier can be used to stabilize or lift your foundation.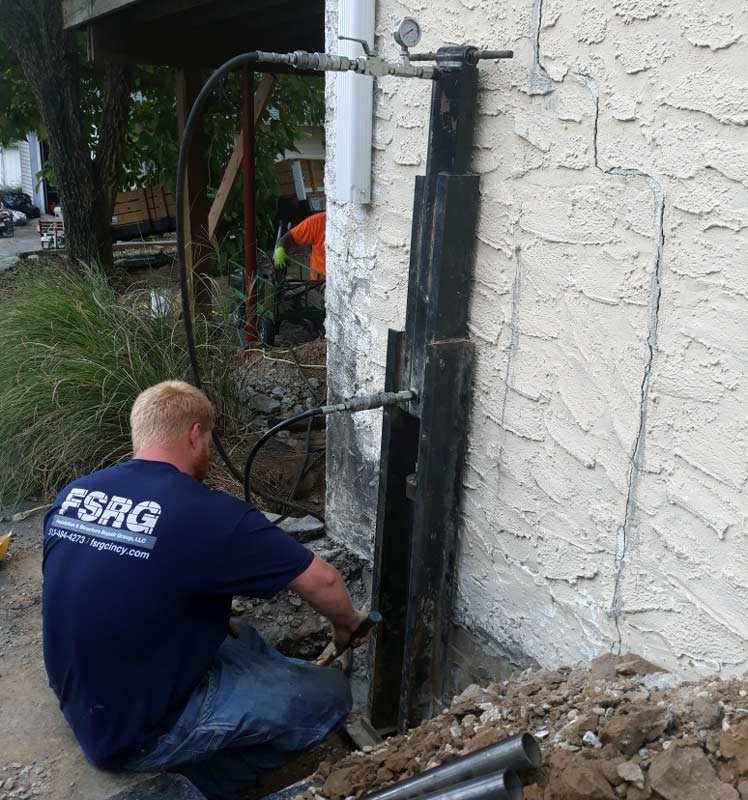 Warranty
We provide a fully transferable lifetime warranty for all Steel Push Piers
Support Beams
If you're experiencing sagging floors or leaning walls, it may be time to address your home's support structure. Our experts at FSRG can add support beams to the structure of your home and reinforce it to keep it safe, habitable, and beautiful.
Support beams are typically used to support load-bearing walls. FSRG prefers Laminated Veneer Lumber (LVL) beams because they're engineered to handle longer spans and higher load requirements. Compared to older steel or wood beams, an LVL beam is stronger and much less likely to fail.
By placing a LVL support beam under sagging areas, we can return the floor to its original plumb position and help support load requirement changes to the interior.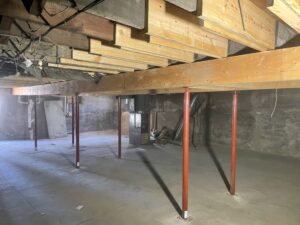 Warranty
We provide fully transferable lifetime warranties for all Support Beam Replacement and Support Beam Repairs.
Crack Repair
Foundation cracks are a problem in many homes around the Tri-State due to the highly unstable soil supporting and surrounding our homes. Clay soil shrinks and cracks when dry, and becomes soft, slippery, and expansive when it absorbs water. This constant fluctuation can cause your home to sink and shift. The expansive properties can apply pressure to the foundation walls, potentially pushing them inward.
Most concrete foundations are made of solid material, and shifting soil can strain your foundation, causing cracks to appear. Left untreated, these cracks can allow water to enter your basement over time.
Warranty
We provide different fully transferable warranties for Foundation Crack Repairs from 5 years to lifetime depending on which solution is right for you!
Foundation Replacement
When foundation damage and drainage issues are left untreated, the end result is that the foundation may need to be replaced. This type of damage occurs over a long period of time and very slowly. The tell-tale signs of a foundation in need of replacement are major foundation cracks, extremely bowed or leaning walls, and severe deterioration.
Any building material used in your foundation will fail in its own way. But the good news is that regardless of the material or the severity of the damage, FSRG offers solutions to replace any foundation wall. Contact us today for your free in-home evaluation!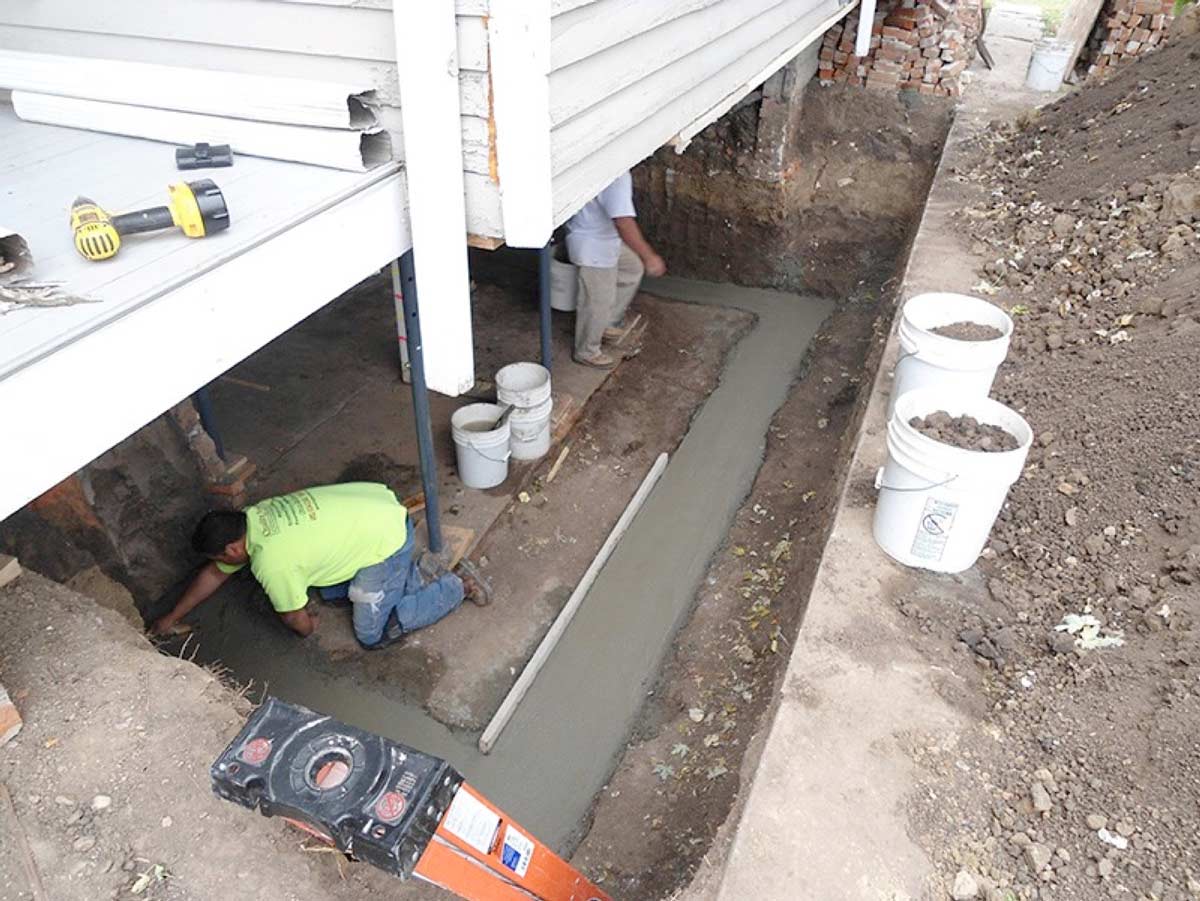 Warranty
We provide fully transferable 5 year warranties for all Foundation Replacements.
Foundation Resurfacing
Concrete will naturally deteriorate and crack over time, especially after many years of enduring Greater Cincinnati's harsh weather conditions. But another reason your concrete may be cracking or breaking away from the foundation is because rebar was used when constructed.
This kind of foundation damage usually happens when rebar is embedded too close to the surface of the concrete, making it very thin and brittle. This is a common mistake made by builders in a hurry to get the job done, and it can cause issues for homeowners.
Our solution involves applying a chemical rust inhibitor to the rebar. Then anchoring new concrete to the old with anchors and bonding agents. This combination gives you strong results that will stand the test of time.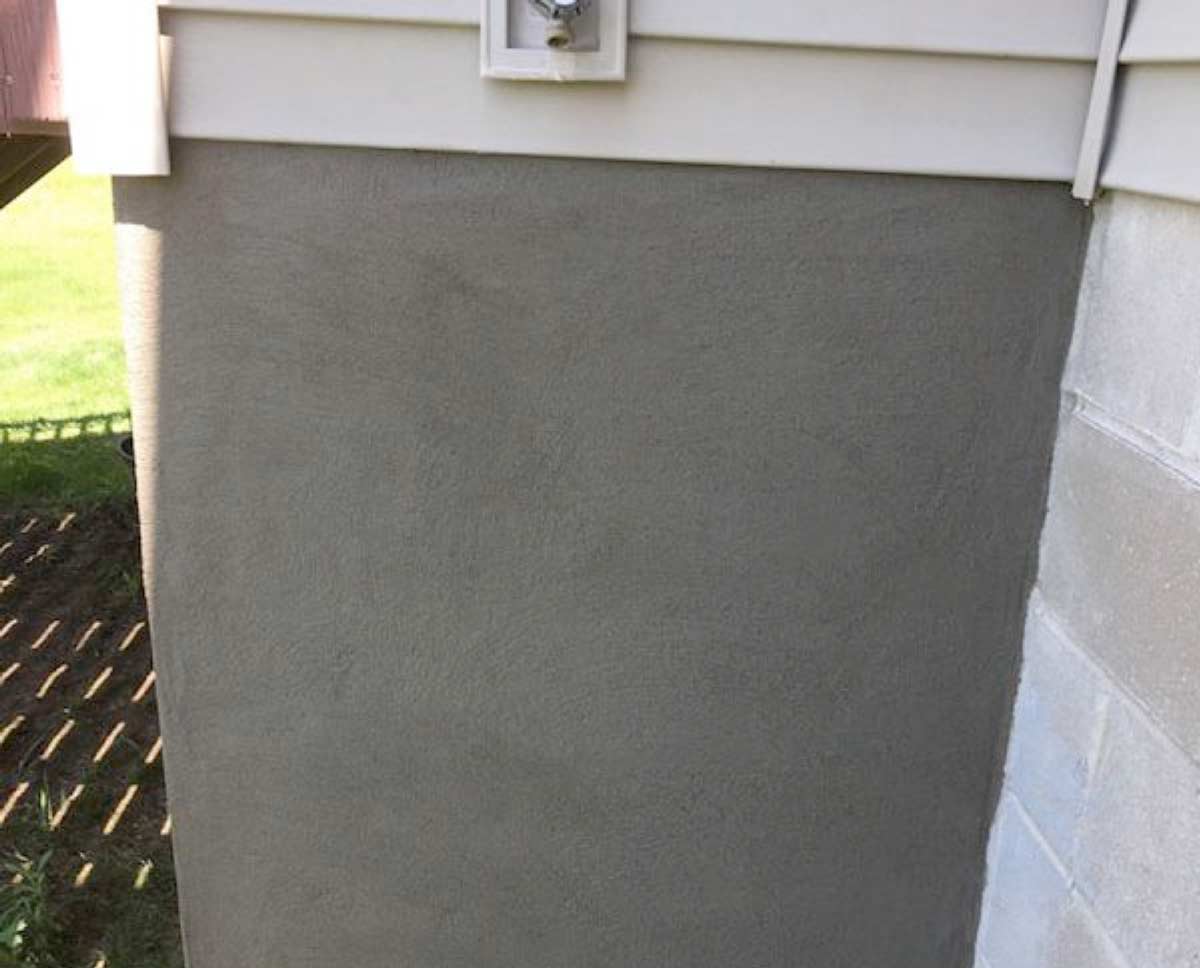 Warranty
We provide fully transferable 5 year warranties for all Concrete Resurfacing.
Ready To Get A Quote?
Are you are in Indiana, Kentucky, or Ohio?
You can request a quote for your fix or make an appointment.
Request A Quote